Kananat Naksomboon wins the Backer-KNCV Prize 2019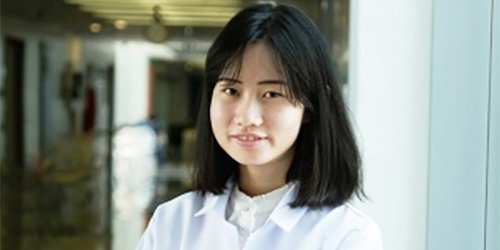 dinsdag 10 november 2020

09:17
The Backer-KNCV Prize is awarded annually to the best PhD thesis in the field of organic chemistry defended in The Netherlands. The jury this year consisted of Tati Fernández-Ibáñez (Chair), Marthe Walvoort, Bauke Albada and Gert de Cremer; experts in a wide range of disciplines within the organic chemistry field.
The jury decided to award the 2019 Backer-KNCV Prize to Kananat Naksomboon for her PhD-thesis entitled 'Bidentate ligand-promoted Palladium-catalyzed C-H olefination of aromatic compounds'. The study was conducted at the University of Amsterdam under the guidance of Prof. M.A. Fernández-Ibáñez.
The thesis by Kananat Naksomboon describes new synthesis approaches for sulfur- and phosphor-containing ligands that in combination with palladium pre-catalyst species can form very effective catalysts for selectively functionalizing various aromatic molecules via C-H activation, opening up a wide range of possibilities for the synthesis of pharmaceuticals and other fine chemicals.
Kananat will receive her prize at CHAINS and lecture about her work.